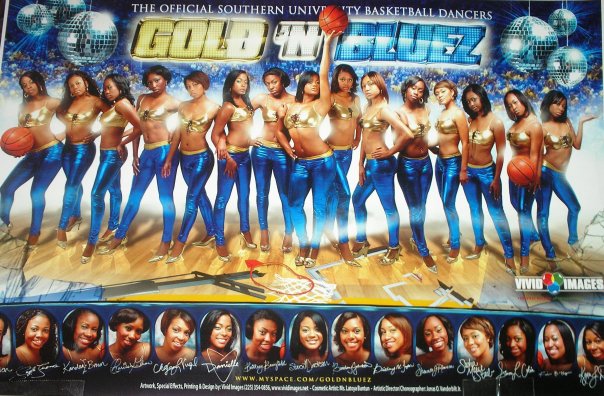 At any time while visiting you can access our myspace page to see videos and clips of team by clicking the above picture! Or to see the individual dancers click 2007-08 dancers then click meet the team and select who you wanna know!ENJOY
THE RESULTS ARE IN LADIES AND GENTLEMEN...THE 2007-08
GOLD'N BLUEZ DANCE TEAM
IS HERE.
AND HERE THEY ARE!!!
Staci Jackson
Kandra Brown
Brittney Brumfield
Simone Colvin
Kyra Duhe'
Charisse Gibson
LaCresha Haten
Kiona Hayes
Brittany Johnson
Shearelle Richardson
Sa'Sha Steib
Brittany Taylor
Kayla Thomas
Chasea Virgil
Danielle Winger
We thank you for your all of your support &
we look foward to even more in the future!!!
You've Entered the site of some of the most talented dancers on the campus of Southern University and A&M College of Baton Rouge, LA. We are the
Southern University and A&M College
Gold'N Bluez Dance Team: The Official Basketball Dancers of SU.
In conception since 2000 the team has become a major part of the national dance world from competing in such confrences as the Black College National Cheer and Dance Team Championships to choreographing and staffing camps for various colleges and highschools. The team consist of dancers from a range of cities and states from around the country and are of various ages. You wanna get to know us......you've come to the right spot.
Here We Are! Enjoy!
We Love all of our fans and invite you to check us out at the home basketball games at SUBR!
Thank You Dearly.
We really enjoy your continued support!!!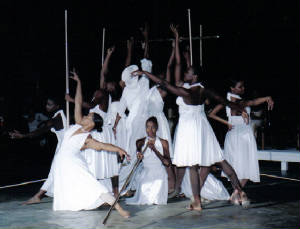 FROM THE GOLD'N BLUEZ DANCE TEAM